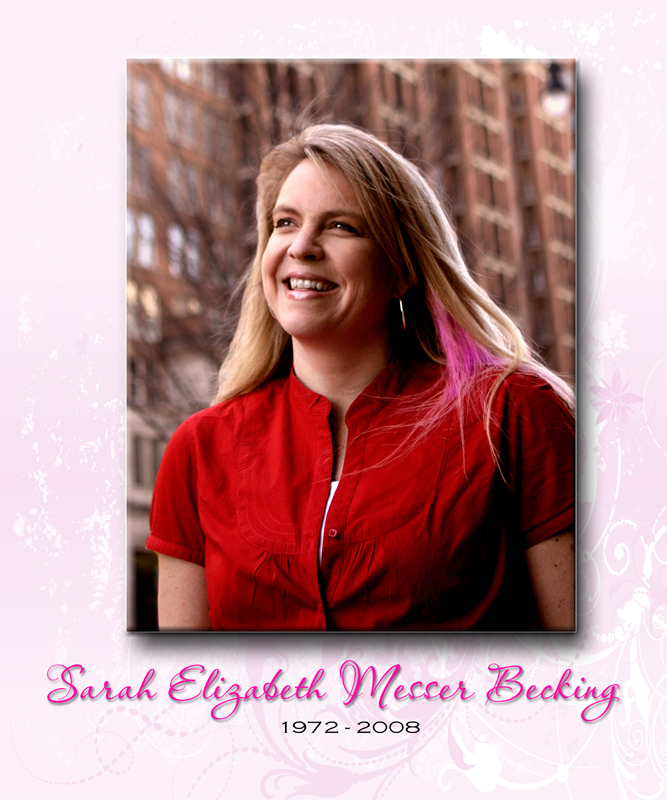 Sarah was born June 7, 1972, in Englewood, Colorado, and spent her early years in the Denver and Colorado Springs areas. Her family moved to Columbia in 1988, where she attended Rock Bridge High School, graduating in 1990. She then earned a Bachelors of Journalism from the University of Missouri where she was a member of Alpha Chi Omega, before having a successful career in photography, first in San Antonio, Texas, then in Columbia.  She died on July 7, 2008, in Kenner, Louisiana, after complications following surgery dealing with neuroendocrine (carcinoid) cancer.
Sarah was known for her photographs of children, families, and Mizzou sporting events. She also enjoyed her involvement in PEO Sisterhood and volunteering with the Journalism School's Pictures of the Year International She was a loving wife, a great friend, had a happy spirit, saw the best in people, and was an outstanding mother.  You can view her photographs throughout this site, as well as our zenfolio page.
She was survived by her parents Cynthia Messer and Nathaniel Messer IV; her brother, Michael Messer; her husband Jason Becking; and their children Adelaide and Jack, all from Columbia. She was also blessed with numerous nieces and nephews; brothers- and sisters-in-law, a large number of others whom she considered brothers and sisters; and numerous friends scattered across the country who each feel their time with her was too short.
For more information, we encourage everyone to visit the Sarah Remembered page.