Our Christmas cards are going out in today's mail, so look for yours soon.  Unless I don't have your address or don't like you.  Pics of the cards are below, can click to see larger versions.  The text follows as well.
Happy Holidays, Merry Christmas and Happy New Year to you and yours!
Happy Christmas, Merry New Year, and Holiday Joy from Adelaide, Jack, and Jason!  If you missed last year's card from us, perhaps it is because we didn't send any.  If you didn't miss last year's card from us, feel free to stop reading now, before the yearly recap.

Jack Thayer is 5 and now a school kid, going to kindergarten at Grant Elementary, which he likes very much.  His classmates are mostly boys, so he is able to find lots of willing participants in games, sports, and mischief.  He routinely gets all check marks on his weekly report sheet, with a "check-minus" for the allows others to finish their work category.  Seems he is a bit of a talker and joke-maker, a trend which has carried over from preschool.

Adelaide is now in second grade, in the land of (just a few) trailers at Grant.  She was glad to again have good friends in her class, but with only two classes in her grade, seems likely that will always be the case.  She is a creative, funny girl of strong opinions.

Both kids enjoyed basketball and soccer camps at Columbia College and we had a great trip to Colorado during the summer.  Our Spring Break trip to Disney (cruise & theme parks) will be long-remembered, as will numerous smaller trips to places near and far.  Adelaide is still dancing at CPAC (tap and jazz) while Jack is in favor of all sports, but not playing any organized sports yet.

Jason is still gainfully employed at Miller's Professional Imaging / Mpix.com.  Feel the quality of this paper.  Look at the stunning prints.  Now go laugh at our competitors' weak attempts (or not, really, a lot of those places do a fine job too, but come on, we have "Mizzou" billboards, and you can order at home in your underwear).  He again attended a ridiculous number of Mizzou events and helped host a growing number of fans at Mizzou tailgates.  And again enjoyed a lovely football season.

We're lucky to have close friends and close family, both located nearby and in locations scattered around the country and the world.  Thank you for being part of that group, we hope 2011 is the best year yet.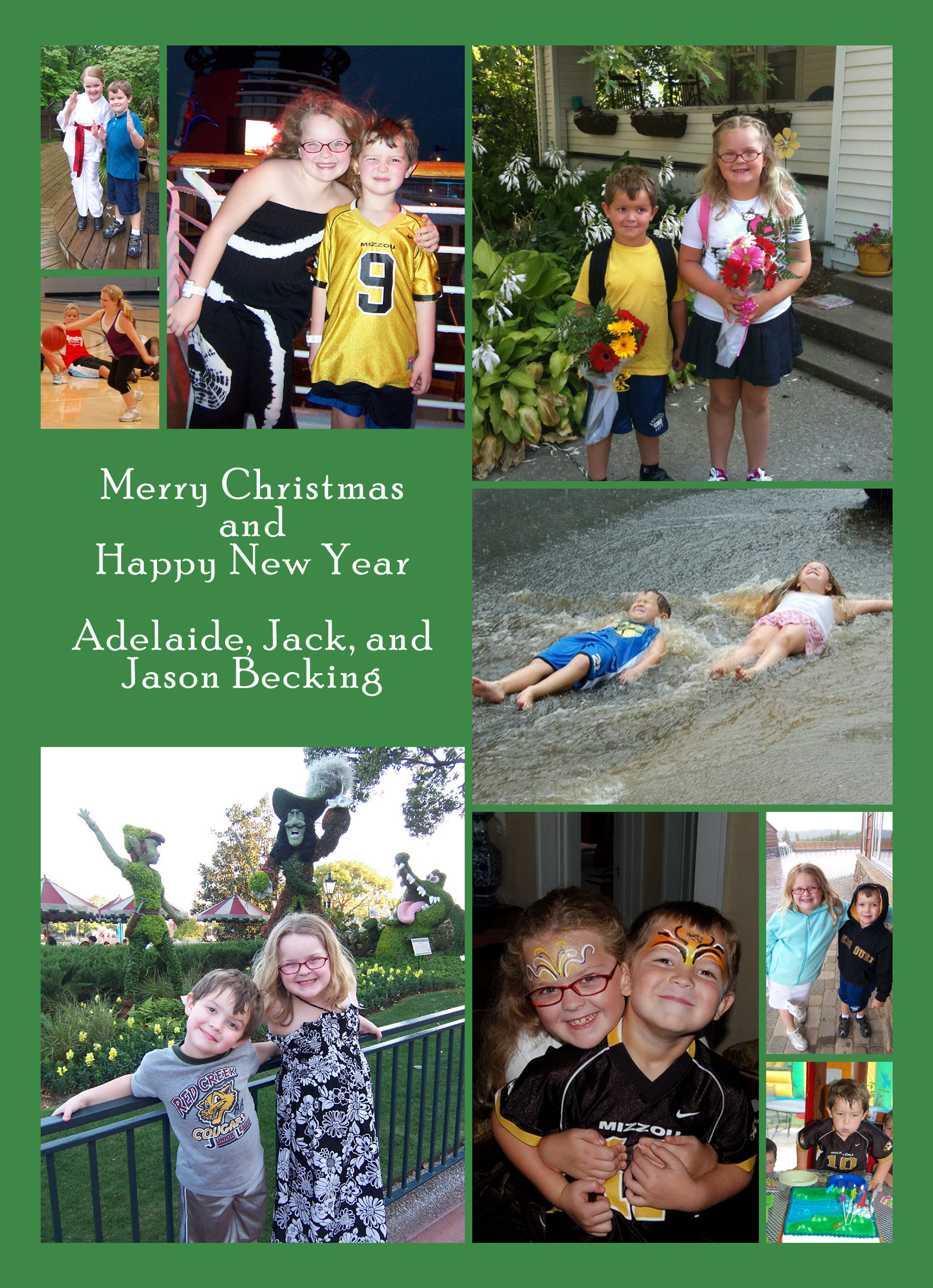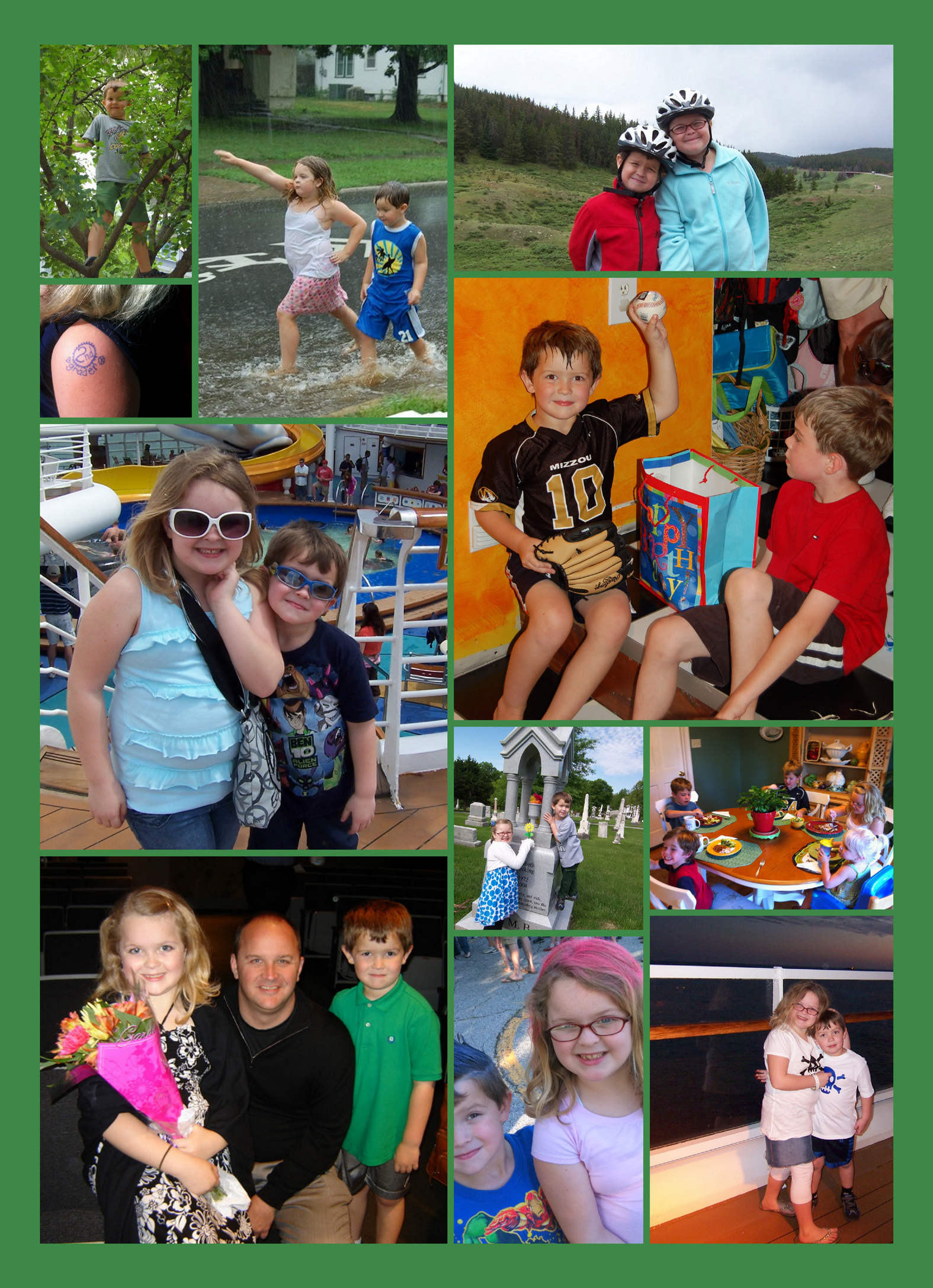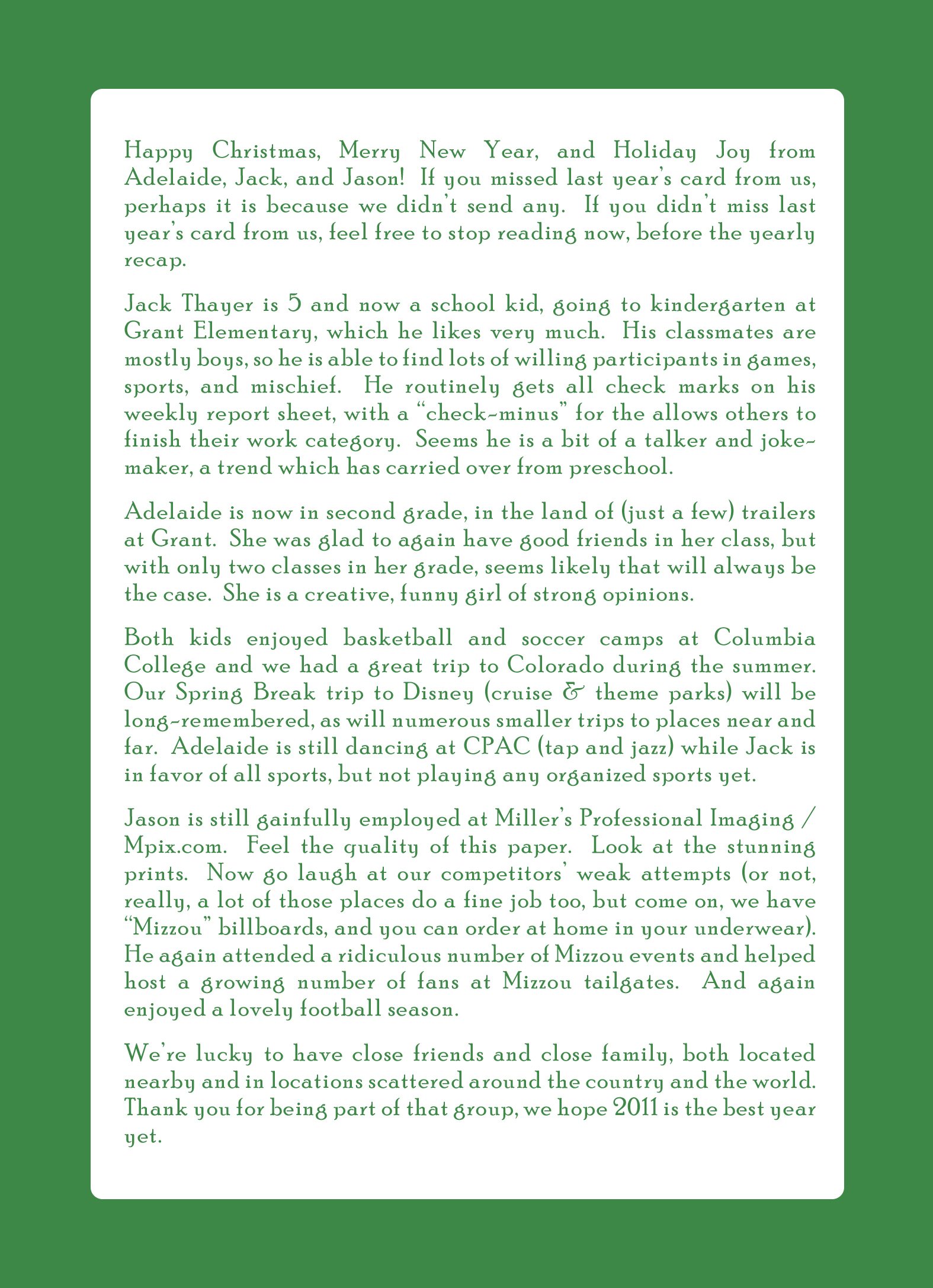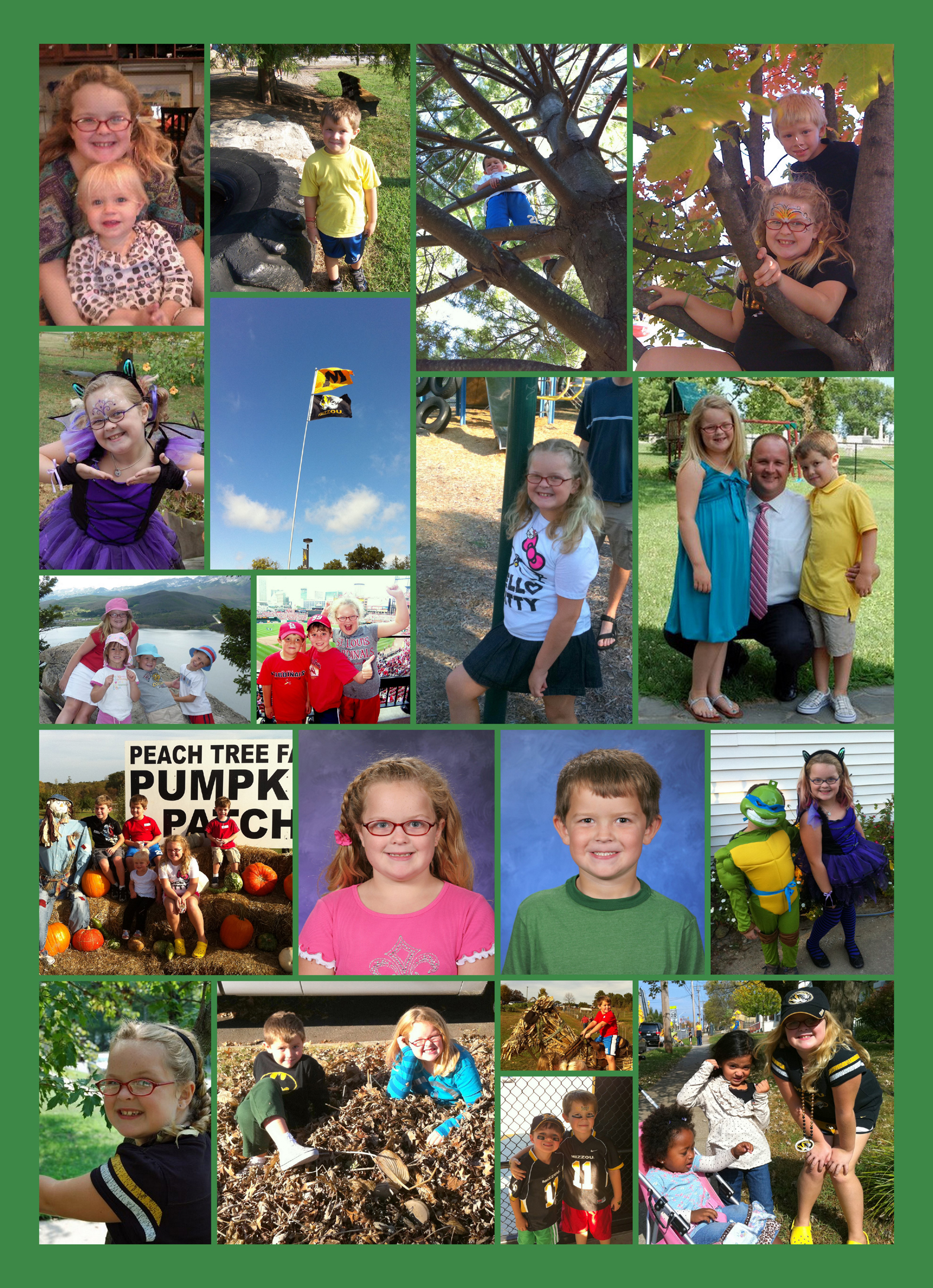 Leave a Reply
You must be logged in to post a comment.