Every year, as part of Partners In Education, Grant Elementary students' artwork is selected for the "Hall of Fame."  About 20 pieces are displayed first in the gallery at Boone County National Bank (Grant's Partner In Education).  After about a month, the artworks is moved to Grant where it will hang in various places around the building for years to come.  At the "unveiling" each student stands in front of their artwork and talks a bit about it.  All in all, a cool thing.  Below are a couple of photos of Adelaide and "Baton Twirler" and from the event.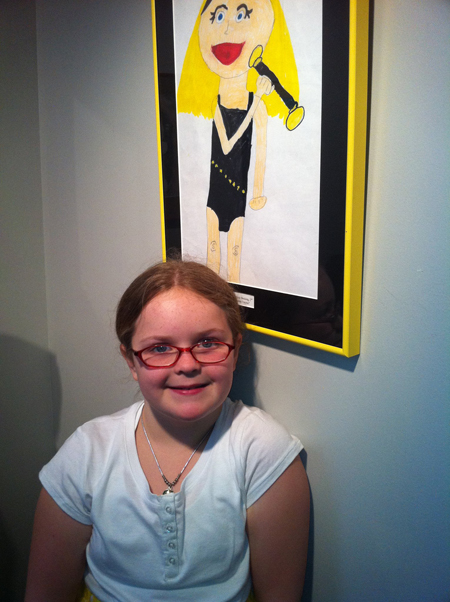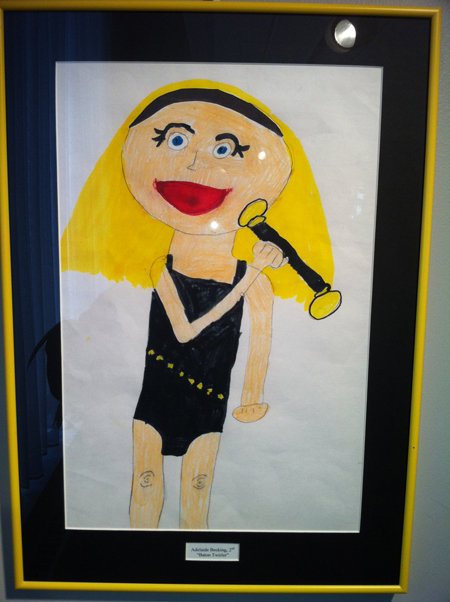 Five years ago, many friends and family combined to contribute time and money to finish a flower garden or three that Sarah had started, as a surprise for her while she recovered from the surprise surgery / diagnosis (which was five years ago today).  As Spring also finally arrives around this time each year, I try to make sure it looks decent again.  It's all in thanks for those that donated at the time, in honor of Sarah still, in order to allow me some time reflecting on everything, and an excuse to be outside during these nice days.  Below are a few pictures of that (imagine everything more fully bloomed, better manicured, and with some real grass growing).  Contrary to a few rumors, none of it is meant to make the house more presentable because we're selling it (we're not).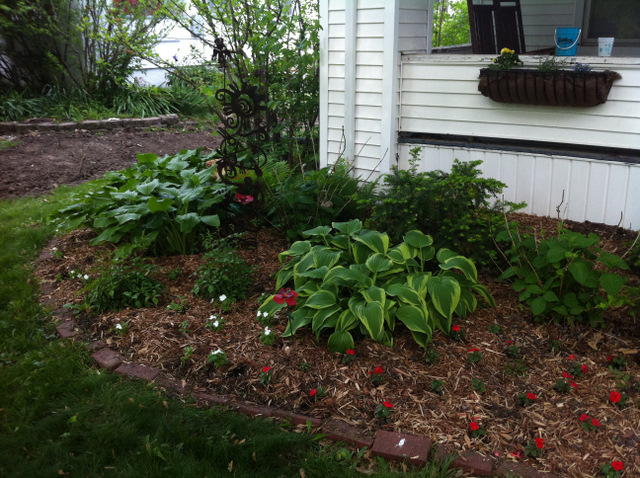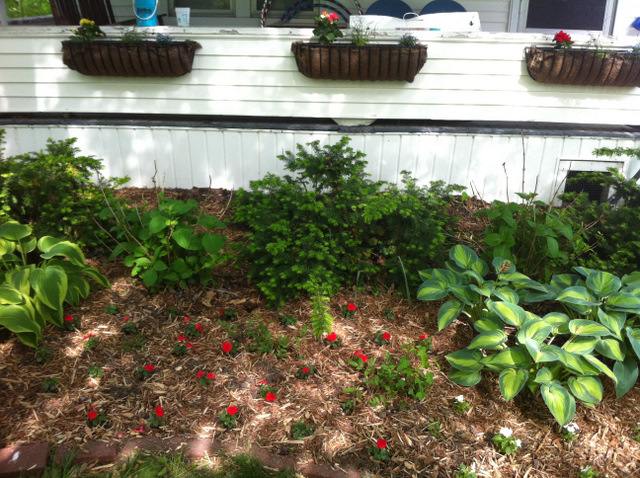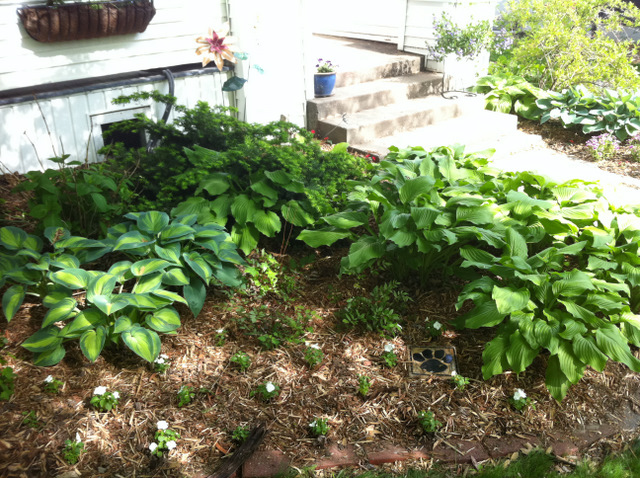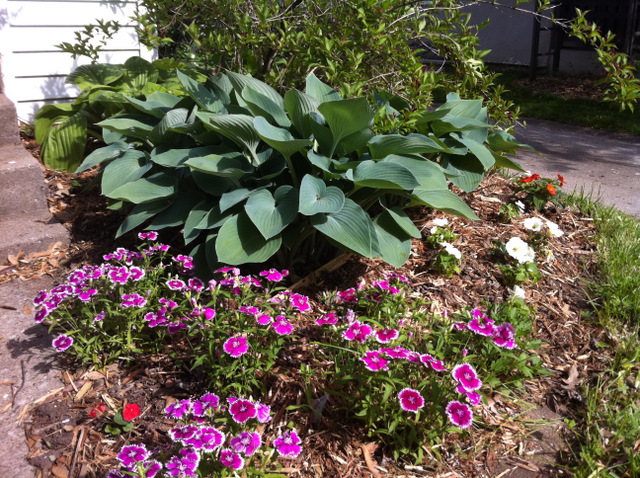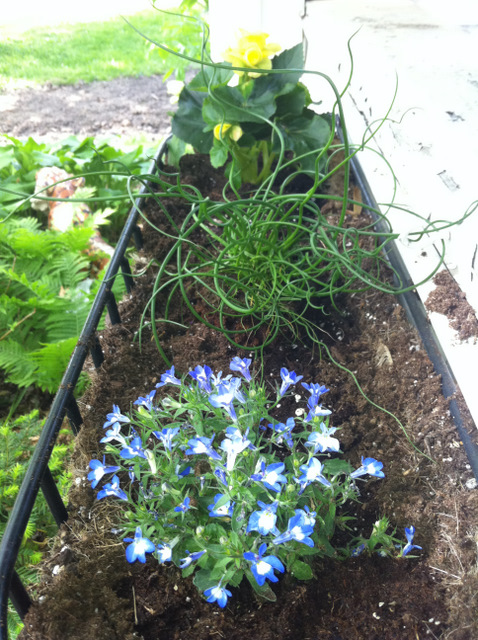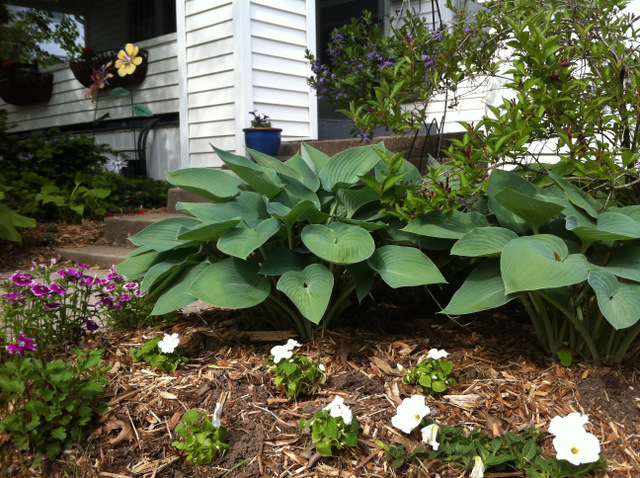 Finally, Happy Mother's Day to all the mothers and grandmothers, but especially to all those in my life.  With the present making at school and the various plans everyone discusses, it's a day/week that I worry about the kids quite a bit.  That worry is mostly pointless, as they continue to do well.  (But what better way to honor their mother than to worry about them.)
Leave a Reply
You must be logged in to post a comment.